EHR-E XLR Triangular Membrane Condenser Microphone Cardioid, High SPL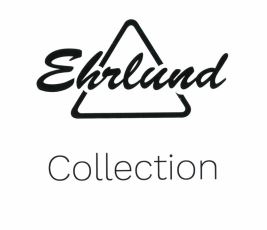 Description
EHR-E
A light studio-microphone suitable for most instruments
EHR-E is a light studio-microphone that can handle very high sounds.
Due to its small format its very versatile in usage and is great for Electric Guitars, Horns, Toms, Snare, Vocals.
Bild
Typ
Beschreibung

Verkaufspreis


EHR-E
EHR-E Hi SPL Studio Mic.




Link to factory Info:




SFr. 1'327.40

Zubehör
Link
Preisstellung:
Abholpreise in CHF (Schweizer Franken),
Nettopreis
,
per Stück
, inkl. 7,7 % MwSt., Franko Dietikon (Schweiz). Zuzüglich allfälligeVerpackungs & Versandkosten. Preis- und Produkteänderungen bleiben vorbehalten! Konditionen und Mengenrabatte auf Anfrage. Garantie 24 Monate bring-in/take-out exkl. Verschleissteile. Händlerkonditionen auf Anfrage.
Bestellung/Anfrage mit einfachem Email:

Indicated prices are in CHF (Swiss Francs)
. ex works Dietikon Switzerland. Dealer and export prices are quoted in short notice.
Please send email.
TECHNICAL INFORMATION
TYPE Condenser microphone with triangular membrane
POLAR PATTERN True cardioid
FREQUENCY CAPTURE RANGE 7-87,000 Hz
IMPEDANCE Handles all impedances without altering the frequency response
EQUIVALENT NOISE LEVEL Absolute level lower than 9 dBA
MAXIMUM SPL INPUT 135 db
POWER FEED 48 V phantom feed, 2.0 mA
CONNECTOR nanoCon
POLARITY Positive pressure on the membrane produces positive voltage on pin 2 relative to pin 3
CONSTRUCTION Aluminium body, mesh made of toughended stainless steel
DIMENSIONS Ø60 mm x 115 mm
WEIGHT 174 grams