Trinity 3way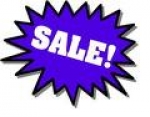 Soon, 3way active studio monitor will take place on top of APS offer being the result of our experience acquired in designing process of active studio monitors. It's designed for medium/far field use. 3way's balanced, free from colouration, dynamic and full of detail sound, high SPL form a unique value, which is quite rare at present in the pro-audio industry. It's perfect choice for all discerning users who work in big studios.
3way is our response to a question asked frequently these days by lots of professionals, they ask about high class three-way active studio monitor at reasonable price.
Advanced design of electronic modules incorporates: precise regulators of high, medium and low frequencies, active crossover made of high class electronic components, three class A/B power amplifiers designed from the scratch: 100 Watts for tweeter, 100 Watts for midrange and 300 Watts for woofer. High quality loudspeaker drivers made by Norwegian company SEAS as well as extremely rigid construction of the cabinet, all together designed to meet expectations of modern pro audio industry.
3way active studio monitor, works perfectly placed horizontally as well as vertically.
---
Field Monitor
Medium / Far
Type

Active – three power amplifiers:

Tweeter: class A/B
Midwoofer: class A/B
Woofer p.a.: operates on 2SA1943/2SC5200

System
Three-way
Crossover Frequency
300Hz and 4000Hz
Dimensions: Height x Width x Depth
60 cm x 32 cm x 56 cm
Free Field Frequency Response
+/- 2 dB: 25 Hz - 30 kHz
SPL in Free Field @ 1m
RMS:
Peak:
Weight
45 kg
Loudspeakers
Bass Loudspeaker
Ø 26 cm
Diaphragm: cellulose, surround: rubber
Tweeter Loudspeaker
Midrange Loudspeaker

Ø 2.5 cm in two versions : fabric dome or titanium dome
Ø 15 cm Diaphragm: cellulose, surround: rubber
Amplifiers
Bass Power Amplifier
300 W RMS @ 8Ω
Tweeter and Midrange Power Amplifiers
100 W RMS @ 6Ω
Total Harmonic Distortions
0.005 % – PO = 5 W, f = 1 kHz
0.1 % max – PO = 0.1 up to 50 W, f = 20 Hz up to 20 kHz
Signal To Noise Ratio
103.5 dB – weighted by A curve
101 dB – in band of 20 Hz up to 20 kHz
Input Voltage Level for 100 dB SPL in Free Field @ 1m
0 dBu (i.e. 0.775 V) – calibrated regulators in 0 dBu, 0 dB positions


product in the process of designing, more info on this will be published soon
---
Products - 3way - Finish Option
---
Specifications
Far field monitor
Type
Active – three power amplifiers
System
Three-way
Crossover Frequency
260 Hz (slope: 12 dB/octave)
5 kHz (slope: 24 dB/octave)
Dimensions
Height x Width x Depth
60 cm x 32 cm x 59 cm / 23.6" x 12.6" x 23.2"
Free Field Frequency Response
±2dB: 28 Hz - 30 kHz
SPL in Free Field @ 1m
RMS: 110 dB (single)
Peak: 118 dB (pair)
Weight
37 kg / 81.4 lbs
Loudspeakers
Bass/Mid-Range Loudspeaker
Ø 26 cm / 10.2"
Diaphragm: edge coated reed/paper pulp, surround: rubber
Midrange Loudspeaker
Ø 15 cm / 5.9"
Diaphragm: cellulose, surround: rubber
Tweeter loudspeaker
Ø 2.5 cm / 1" in two versions:
Titanium dome
Fabric dome
Amplifiers
| | |
| --- | --- |
| Bass/Mid-Range Power Amplifier | f=1kHz, THD=1%: 280 W RMS @ 4Ω |
| Midrange Power Amplifier | f=1kHz, THD=1%: 160 W RMS @ 8Ω |
| Tweeter Power Amplifier | f=1kHz, THD=1%: 200 W RMS @ 6Ω |
Inputs, Outputs
Input
Two types (common socket Combo):
XLR symmetrical (balanced)
TRS symmetrical (balanced) "6.3 mm"
Input impedance 10 kΩ
"Loop Through" Output
XLR symmetrical
Output Impedance 100Ω
---