LED Produkte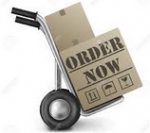 Anfrage/Bestellung einfach per email: Inquire to:
Info@gotham.ch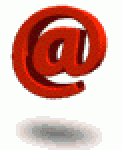 ---
LED Produkte aus Direktimport:
LED Anzeigetafeln mit Energiesparended LED-Lämpchen!






Grosse Anzeigen
LED Vasen

Sonfex LED-Signs
---
Absolute Top Qualität, teilweise für Innen- und Aussenbereich geeignet!
LED Technologie bitte nicht verwechseln mit billigen (oft aus China) 220v Leuchtschlangen welche als Stromfresser gelten!
Alle unsere "leuchtenden Produkte" sind mit langlebigen und Energiesparenden LED ausgerüstet und verbrauchen relativ wenig Strom.
---

Preisstellung: Terms & Conditions:
Abholpreise in CHF (Schweizer Franken), Nettopreis, per Stück, inkl. 7,7 % MwSt., Franko Dietikon (Schweiz). Zuzüglich allfällige Verpackungs & Versandkosten. Preis- und Produkteänderungen bleiben vorbehalten! Konditionen und Mengenrabatte auf Anfrage. Garantie 24 Monate bring-in/take-out exkl. Verschleissteile. Händlerkonditionen auf Anfrage.
Indicated prices are in CHF (Swiss Francs). ex works Dietikon Switzerland. Special net prices and terms, dealer and export prices are quoted in short notice. Please send email to info@gotham.ch.
Hier finden Sie ein Bestellformular welches Sie ausfüllen können und uns per email oder fax schicken können
We also provice an orderform (Doc) you can complete and email or fax to us.
---