Aether active Main Studio Monitor 2 way
AETHER – it is the only studio monitor currently available on the market that reproduces clear, natural sound and a well organized sound stage, and also offers detailed and extreme bass. This is a full range main monitor.
The unique technologies developed by APS, used in all current monitor models, take the work of sound engineers to a higher level. Thanks to the quality and precision of sound reproduced by APS monitors, the work of the sound engineer becomes more pleasant and the desired effect is much easier to achieve.The sound quality of our products is something that distinguishes APS from others pro audio manufacturers in the world.
Bild
Beschreibung
Price in CHF
incl. 7.7 % VAT




Aether Near-Medium-Far Main Monitor

black matt surface, (other colours/makes on request with a surcharge!),
luminium/Magnesium Dome Tweeter, 8 2/3" Bass Chassis
Dimensions: (44 x 25.4 x 47.5cm).
20.0 Kg weight each. Shipping weight per pair = 45 Kg
2-way active AB-class high definition. 2 way System
130Watt (Hi) and 195Watt (Bass).
8 2/3" Bass Driver, 3/4" Aluminium/Magnesium dome tweeter
109dB SPL RMS, (117 dB Peack/pair ) 32Hz-42KHz,
balanced XLR/TSR Combo input. XLR Loop-Through output
110/220V voltage selector

Design

ELECTROACOUSTICS

APS STAGETM Technology
APS Refined BassTM Technology
Paired Monitors with APS Accuracy of: ± 0.25 dB

ACOUSTICS

Damped Bass Reflex
APS Horn Bass ReflexTM Technology
APS Refined ProportionsTM Technology
APS Refined Driver PositionsTM Technology

DRIVER DIAPHRAGM

Midwoofer: DKM Hard Pressed Paper & Dust Cap Technology
Tweeter: Aluminium/Magnesium Dome, Wide Sonomex Surround

DRIVER BASKET

Midwoofer: Stiff Injected Metal

DRIVER MAGNET SYSTEM

Midwoofer: Double Copper Rings, Extra Large Magnet System
Tweeter: Extra Large Magnet System

AMPLIFIERS

Bass/Mid-Range Power Amplifier: APS High Power Extra Quality Failure–FreeTM Technology
Tweeter Power Amplifier: Natural Sound DMOS Power Stage Technology
Power Supply: Extra Powerful Toroidal Transformer

CALIBRATED CONTROLS

Precision Resistor Ladder & Switch

PROTECTIONS/SIGNALING DEVICES

Finishes

AETHER is available in black natural wooden finish. Please contact us if you need more details or to discuss individual finish.




Standardversion

available from stock: black wood veneer
matched pair: SFr. 3'397.40

---

Special versions (on demand/costum made)

Hi-End Piano black
matched pair SFr. 5'637.40


Piano laquer black or white
matched pair SFr. 4'539.10

---

Ask for a quotation and delivery delay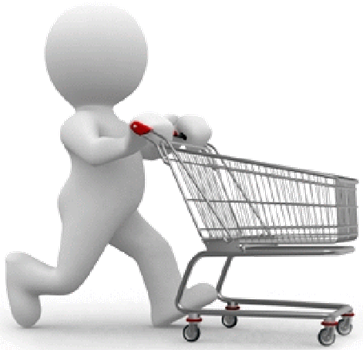 ---
Download international retail Pricelist:


---