XLR Kabelstecker
Metal Gehäuse lötbare XLR Stecker

Typ

CHF
Pro Stück
exkl. MwSt.

AC3F, XLR 3 pole female, Stamped contacts, Nickel Finish, Jaws cable clamp

SFr. 4.50

AC3FJ, XLR 3 pole female, Stamped contacts, Nickel Finish, Large Jaws cable clamp
SFr. 4.50

AC3FB, XLR 3 pole female, Stamped contacts, Black Finish, Jaws cable clamp

SFr. 4.95

AC3FBJ-AU, XLR 3 pole female, Stamped contacts, Black Finish, Large Jaws cable clamp (Gold Plated Contacts)

SFr. 6.65

AC3MI, XLR 3 pole male, IDC contacts, Nickel Finish, IDC Jaws cable clamp
SFr. 4.30

AC3FI, XLR 3 pole female, IDC contacts, Nickel Finish, IDC Jaes cable clamp
SFr. 4.95

AC3M, XLR 3 pole male, Nickel Finish, Jaws cable clamp

SFr. 3.80

AC3MM, XLR 3 pole male, Nickel Finish,
SFr. 5.05

AC3MB, XLR 3 pole male, Black Finish,

SFr. 4.30

AC3MBJ-AU, XLR 3 pole male, Black Finish, Large Jaws cable clamp (Gold Plated Contacts)

SFr. 8.35

AC5FJ, XLR 5 pole female, Machined contacts, Nickel Finish, Large Jaws cable clamp

SFr. 12.80

AC5MJ, XLR 5 pole male, Machined contacts, Nickel Finish, Large Jaws cable clamp

SFr. 7.60
---
In unserer eigenen Werkstatt konfektionieren wir unsere Kabel mit den verschiedensten Steckern. Wir gehen im Detail auf Ihre Wünsche ein, jedes Kabel wird nach Ihren Angaben gefertigt. Sie bestimmen die Kabellänge, suchen die verfügbare Kabelfarbe und die benötigten Stecker aus und wir konfektionieren innert wenigen Tagen Ihr Wunschkabel. Gewisse Typen führen wir laufend auf Lager. Siehe Liste!
Keine Minimalbestellung!
Wir fertigen gerne auch nur 1 Kabel. Kein Mindermengenzuschlag! Faire Versandkosten!
Als Generalvertreter für die Audiostecker von
Switchcraft, Deltron und Amphenol
bieten wir attraktive Konditionen zu diesen Steckerherstellern.
Gotham glaubt nicht an die Wunderheilkabel welche den Klang der Anlage angeblich verbessern, so etwas gibt es nicht! Ein ideales Kabel transportiert ein Audiosignal möglichst unverändert zur nächsten Stufe (Verstärker/Lautsprecher). Das ist das ganze Geheimnis. Lassen Sie sich nicht mit unwissenschaftlichen Hörversuchen blenden, diese Hörsessions sind alle nur psychologisch und können nicht wissenschaftlich nachvollzogen werden. Eine technisch korrekte Verbindung reicht vollkommen und der bezahlte (hohe) Preis hat nur psychologische und Marketinghintergründe.

Wir möchten unser Geld fair und redlich verdienen und haben entsprechend keine Wunderkabel oder "Klangleiter" weil wir die Intelligenz der Kunden respektieren, sich nicht mit esotherischen Versprechungen des Geldes berauben zu lassen.
---
Konfektionierte Kabel
Male
3 Pole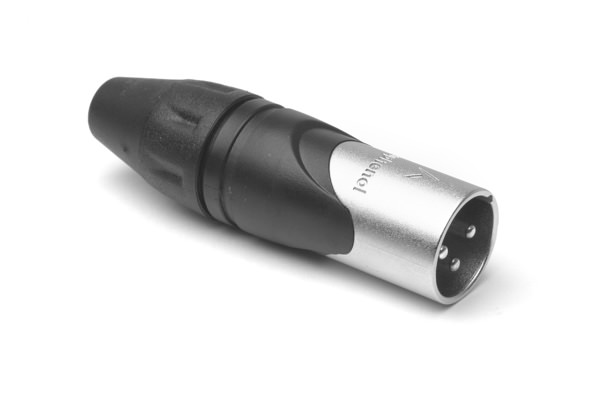 Nickel Finish
Standard Plating
AX3M
Drawing
Gold Plated Contacts
AX3M-AU
Drawing
Bulk Pack
AX3M BULK
Drawing
Black Finish
Standard Plating
AX3MB
Drawing
Gold Plated Contacts
AX3MB-AU
Drawing
Bulk Pack
AX3MB BULK
Drawing
4 Pole
Nickel Finish
Standard Plating
AX4M
Drawing
Gold Plated Contacts
AX4M-AU
Drawing
Bulk Pack
AX4M BULK
Drawing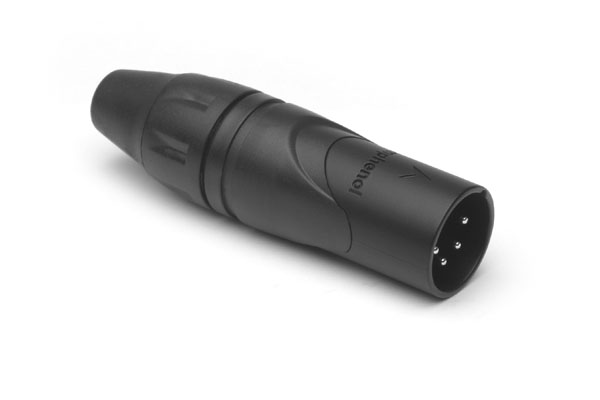 Black Finish
Standard Plating
AX4MB
Drawing
Gold Plated Contacts
AX4MB-AU
Drawing
Bulk Pack
AX4MB BULK
Drawing
5 Pole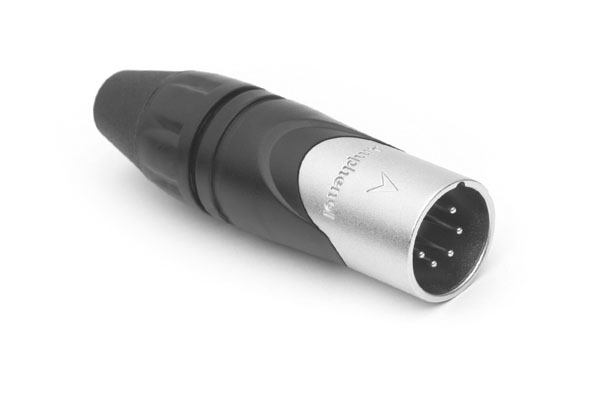 Nickel Finish
Standard Plating
AX5M
Drawing
Gold Plated Contacts
AX5M-AU
Drawing
Bulk Pack
AX5M BULK
Drawing
Black Finish
Standard Plating
AX5MB
Drawing
Gold Plated Contacts
AX5MB-AU
Drawing
Bulk Pack
AX5MB BULK
Drawing
Female
3 Pole
Nickel Finish
Standard Plating
AX3F
Drawing
Gold Plated Contacts
AX3F-AU
Drawing
Bulk Pack
AX3F BULK
Drawing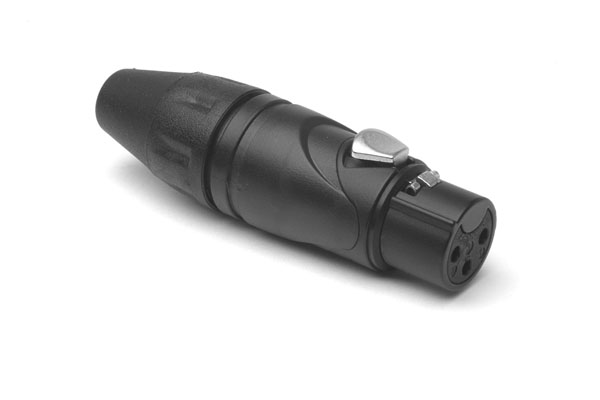 Black Finish
Standard Plating
AX3FB
Drawing
Gold Plated Contacts
AX3FB-AU
Drawing
Bulk Pack
AX3FB BULK
Drawing
4 Pole
Nickel Finish
Standard Plating
AX4F
Drawing
Gold Plated Contacts
AX4F-AU
Drawing
Bulk Pack
AX4F BULK
Drawing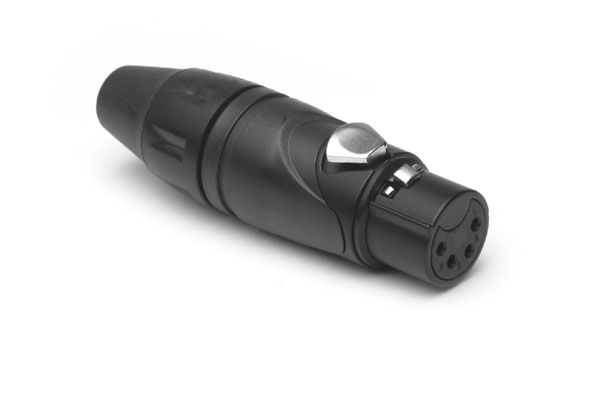 Black Finish
Standard Plating
AX4FB
Drawing
Gold Plated Contacts
AX4FB-AU
Drawing
Bulk Pack
AX4FB BULK
Drawing
5 Pole
Nickel Finish
Standard Plating
AX5F
Drawing
Gold Plated Contacts
AX5F-AU
Drawing
Bulk Pack
AX5F BULK
Drawing
Black Finish
Standard Plating
AX5FB
Drawing
Gold Plated Contacts
AX5FB-AU
Drawing
Bulk Pack
AX5FB BULK
Drawing
Features
Unique Australian designed shell and housing
One piece ground / latch spring design incorporating twin wipe contacts for a direct connection path from mating shell to ground providing enhanced connection and EMI performance
Ergonomic sleeve design for improved grip
Channel I.D capability with coloured sleeves
Oversized ergonomic latch for quick and easy mating
Leading first mate last break pin 1 on socket connectors
Chuck style cable clamp to suit 3mm – 8mm (0.118" – 0.314") cable O.D. with integrated split to allow inclusion after soldering
Concealed latching point for improved aesthetics, sealing and strength
Overmolded boot with flex bend relief for improved aesthetics, cable protection and boot retention
Concentric socket contact design provides optimal contact resistance
Precision machined pin contacts as standard
Compact solder buckets to reduce termination time and material wastage during the soldering process
Zinc diecast shell housing for robustness and wear with Satin nickel or Black finish
Available in 3,4 and 5 contact arrangements
Options
Coloured I.D sleeves
Satin nickel or Black shell finish
Single or Bulk packaging
Gold plated contacts
Technical Documentation (PDFs)
Preisstellung: Terms & Conditions:
Abholpreise in CHF (Schweizer Franken),
Nettopreis
,
per Stück
/Paar/Set, inkl. 7,7 % MwSt., Franko Dietikon (Schweiz). Zuzüglich allfällige Verpackungs & Versandkosten. Preis- und Produkteänderungen bleiben vorbehalten! Konditionen und Mengenrabatte auf Anfrage. Garantie 24 Monate bring-in/take-out exkl. Verschleissteile. Händlerkonditionen auf Anfrage.
Indicated prices are in CHF (Swiss Francs)
. ex works Dietikon Switzerland. Special net prices and terms, dealer and export prices are quoted in short notice.
Please send email to info@gotham.ch
---