Sub 12 active subwoofer 12"

Sub 12 active subwoofer 13 2/3" (35cm Ø )
Picture
Sub 12 active Subwoofer
Price in CHF incl. 7.7 % VAT
SUB 12

Standard version black veneer
Aktiver Subwoofer with 13 2/3" Chassis
Class D 450 Watt @ 8 Ohm Built-in power amplifier
600W @ 4 Ohm
16.5 - 90Hz (2.5dB)
HxBxT 49,4 x 49.4 x 49.4 cm, 38 Kg
SPL @ 1 Meter 110dB, Peak 118 dB/pair.
Voltage selector switches 110/220V
XLR Balanced Stereo Input (Female) Combo with TSR
2x RCA/asymmetrical input
2x Loop through output XLR M

Standardversion
available from stock:
black wood veneer
per piece: SFr. 1'885.00

---

Special versions
on demand/cosum made:
Hi-End Piano black


ask for Quote


- - - - - - - - - - - - - - - - - - - -
Hi-Gloss color
or special wood veneer (individualcostum made)


ask for Quote


ask for a quotation and delay
Design
SUB 12 is an active device equipped with a driver with a diameter of 35 cm, an amplifier working in class D with a power of 450W. The huge magnetic circuit of the loudspeaker allows to reproduce even the lowest frequencies without any distortions.
SUB 12 is designed for operation in stereophonic or multi-channel systems (5+1 or 7+1 and larger) such as DOLBY, DTS, THX, etc. This subwoofer is suitable for small/mid-sized: recording studios, broadcasting studios, TV studios, multimedia studios, post production facilities, mastering, digital workstations, home recording studios, audio monitoring systems of the highest quality.
Finishes
All our speakers are available in any color or natural wooden finish. In both cases it is possible to order either matt or polished versions. We can customize the speaker to any finish available on the market based on client's request. Please contact us if you need more details or to discuss individual finish.

Download international retail Pricelist:

Info@gotham.ch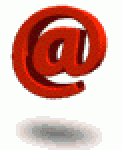 .